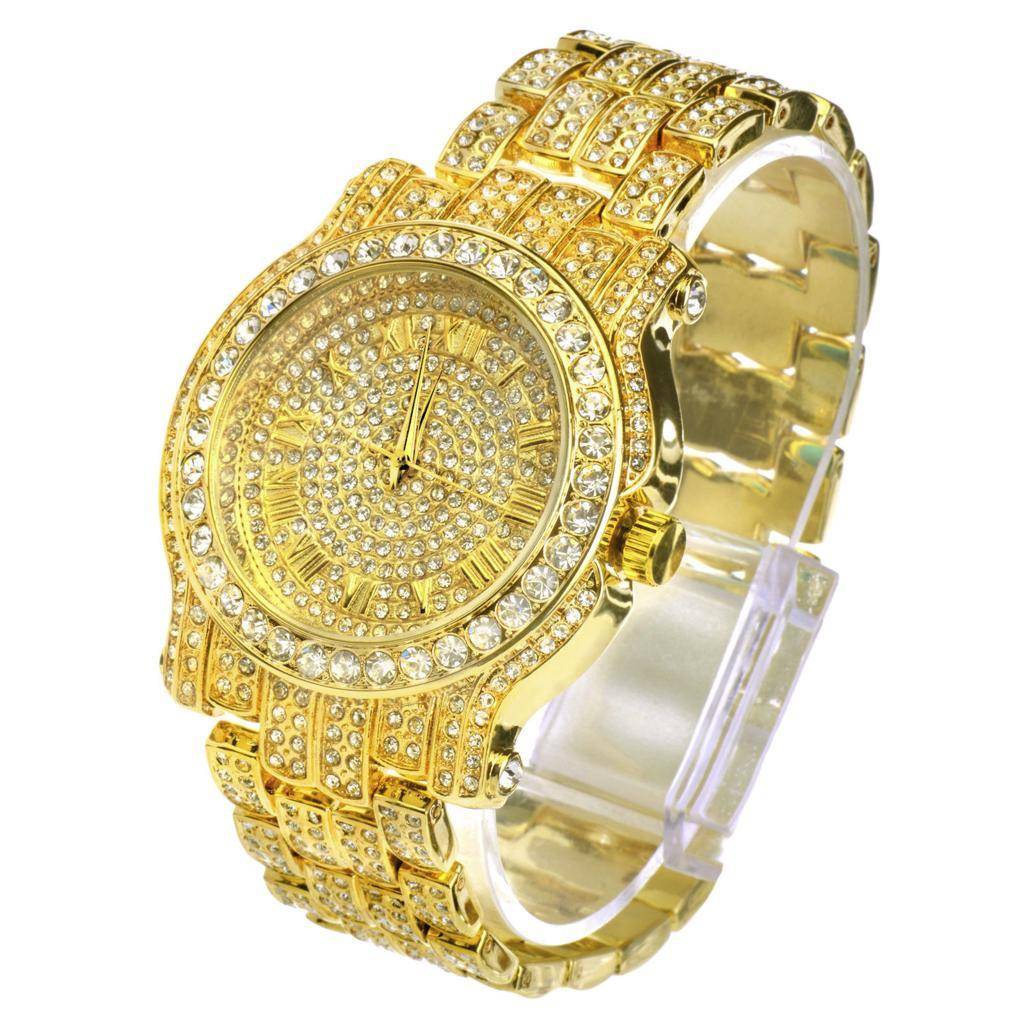 Fully Iced Out Watch in Yellow Gold
This Iced Out Gold Watch will have your wrist glistening all night, similar to those worn by the richest hip hop stars and businessmen alike.
Despite its popularity, this watch is not mass produced and quantities are VERY LIMITED.
NOT SOLD IN STORES!
We know paying shipping sucks.
We want to make our customers happy by offering FREE USA SHIPPING.
2 to 5 business days to ARRIVE.
We guarantee the quality of our products.
If our product tarnishes, fades or breaks, we will refund the full price to you, FREE OF CHARGE. No questions asked.
Bling Label is a cult Hip Hop jewelry brand built for Dreamers. We stand behind the aspirational young people who are heavily influenced by the R&B, Rap and Hip Hop music culture. Our team aims to offer the best-priced Hip Hop jewelries without breaking the bank. We work hard to guarantee the high quality of our carefully crafted jewelries.  
---
---
Iced Out Watches are the hottest trend spotted by the top hip hop and rap artistes alike.

 

This watch is handcrafted and filled with AAA Lab Cubic Zirconia Diamonds of the highest quality which are manually fixed into place.
Under bright lights or flashes, it glistens very beautifully, stimulating the look, shine and feel of a real iced out watch.
This watch doesn't cost thousands, but only....
.
.
.
USD$49.90 (Under $50!!)
This means....more money can be spent on:
Clothes

Girlfriend

Rent

Parties

Food

Movies

and others
---
---
Many people ask us this....

 

With the help of a professional, you can easily remove links to fit your wrist if needed.
By default, the watch band is 9 inches, if its too loose, you can easily get it adjusted in minutes.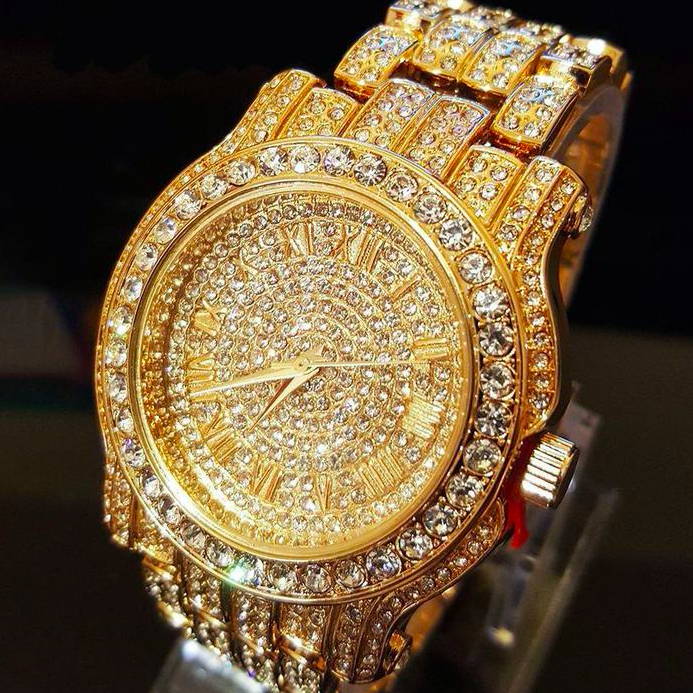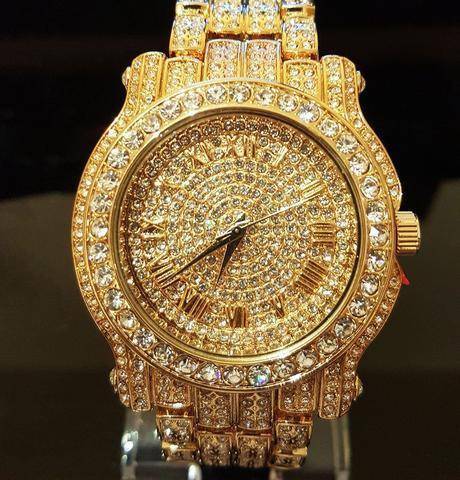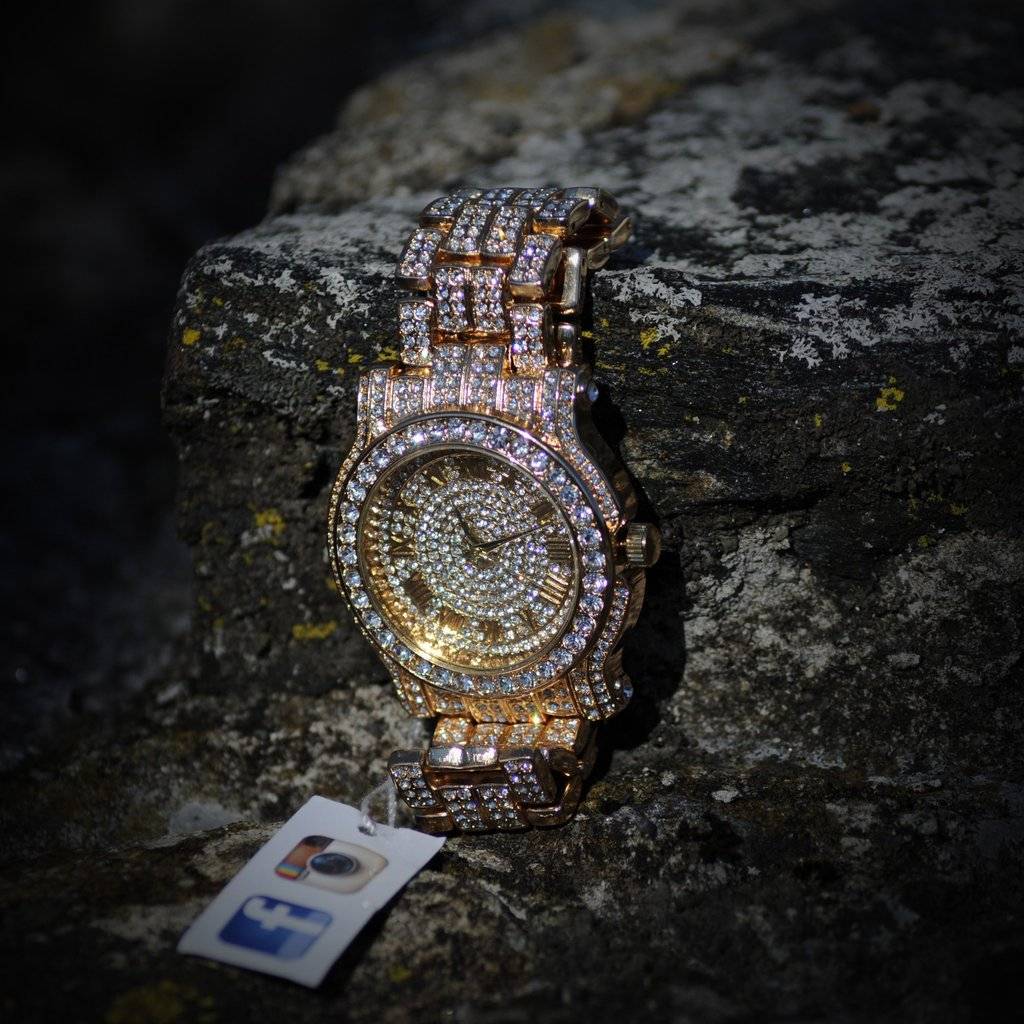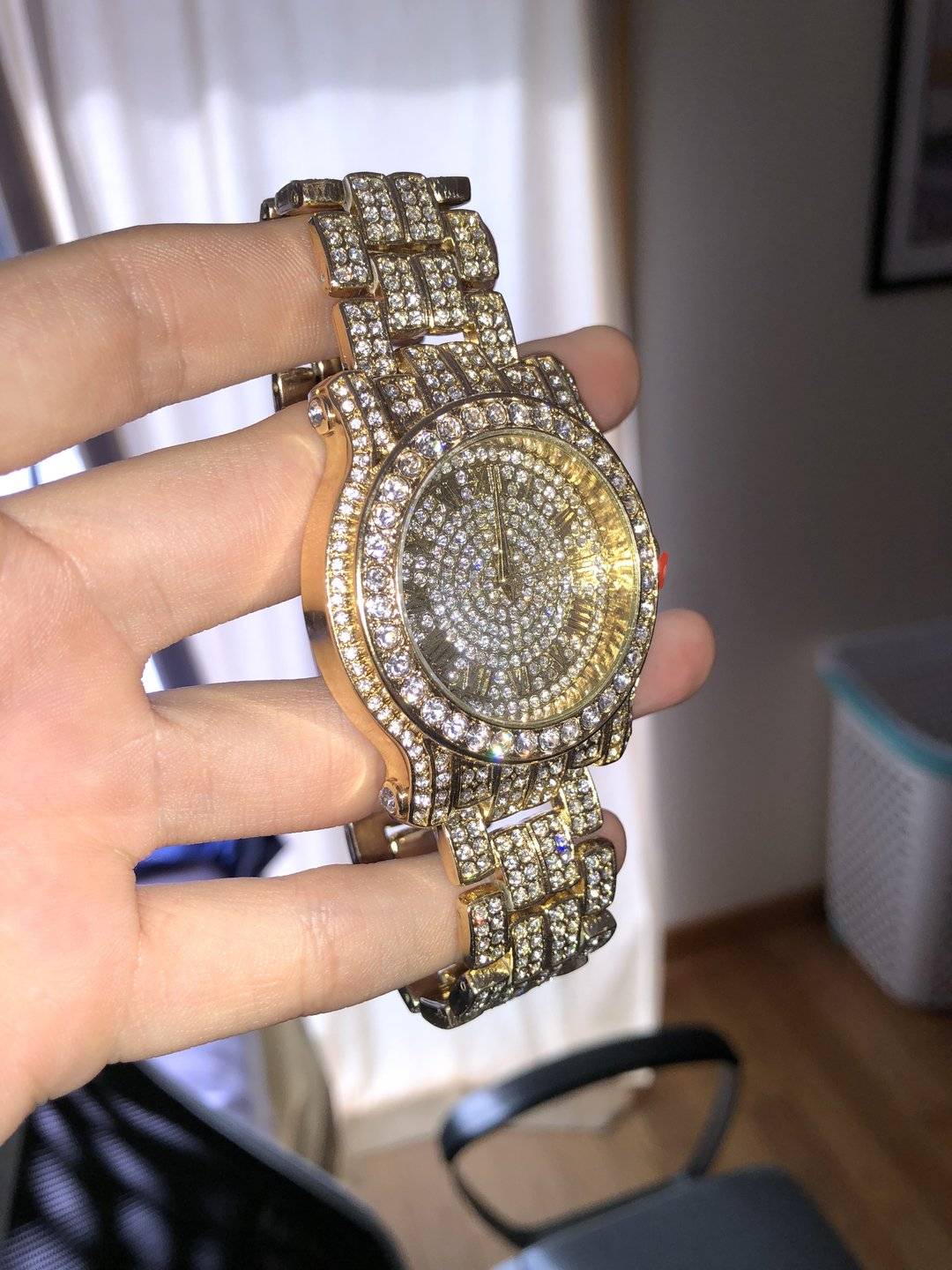 Overexceeded what I thought. It looks super original and shines like a gem under the sun, got too many compliments. Sure to say, I will purchase more of it.
I feel I love with this thing the moment I seen it. Wanted it bad. It was supposed to come on the 10th of October. Maaan this thing came today, on the ,4th! Days way ahead of time! It looks amazing...as hell, in person. I haven't worn it out to the night scene yet but when Friday get him it's on! I know I'll look good with this thing on. It looks like a 20k something thousand dollar watch...it looks almost indistinguishable from the higher priced watches . The gold l looks good, and the diamonds bling. It's amazing. Looks good . Very good purchase and fast free shipping. Shipped out almost right after I paid. I recommend seller big-time. Want luxury but don't have 100000s dollars for it??? Buy bling label's watches. They look real. Waste of time buying the real thing if u literally can't tell the difference. lol. Water proof too. lol. Buy it.
I bought this for my boyfriend- he absolutely loves it- everyone that sees it wants one- nobody would know this is a $50.00 watch. Have had to order more for his friends. He mainly wears it for Vegas or when he goes out to sing- it really dresses up your accessories
BUY THIS PRODUCT FROM OUR STORE.