Unusual Appeal of Diamond Grillz in 2018
From the many choices of grills for teeth, Diamond Grillz has got to be one of the hottest trends at the moment in the rap and Hip Hop scene. They are definitely staple pieces in hip hop jewelry collection of the subculture. Hip hop accessories are a must wear if you are into hip hop or rap music. Popularization of grillz in music videos of multiple top rappers like Migos, Gucci Mane, Travis Scott, etc., has encouraged and influenced the fans to follow suit in accessorizing their daily outfits with grillz. Progressively, we are seeing many more people adopting diamond grillz.
You must be wondering:
What's the charm of Diamond Grillz?
Well, if you like anything bling and glitzy, wearing diamond grillz is a good way to stand out from the crowd. It is especially shiny under sunlight, clubs, and just anywhere where the light hits. Diamond Grillz is very striking and would certainly get heads turning anywhere you go. Many top rappers, whom you would have undoubtedly heard of and love, in the current industry are spotting the Diamond Grillz look non-stop. Rap icons, Migos, is a prime example. In most of their music videos, you will never fail to see Quavo and clan in their shiny Gangsta Grillz whilst lip syncing lyrics with sultry girls dancing by the side. Diamond grillz are invariably associated with wealth, swag and style. Anyone who wears them will be perceived the similar way. If the mega rappers are wearing Diamond Grillz, then be assured many of their fans are paying attention. You don't want to be one of those behind this hot trend!
You won't believe how much rappers spent on their Grillz! :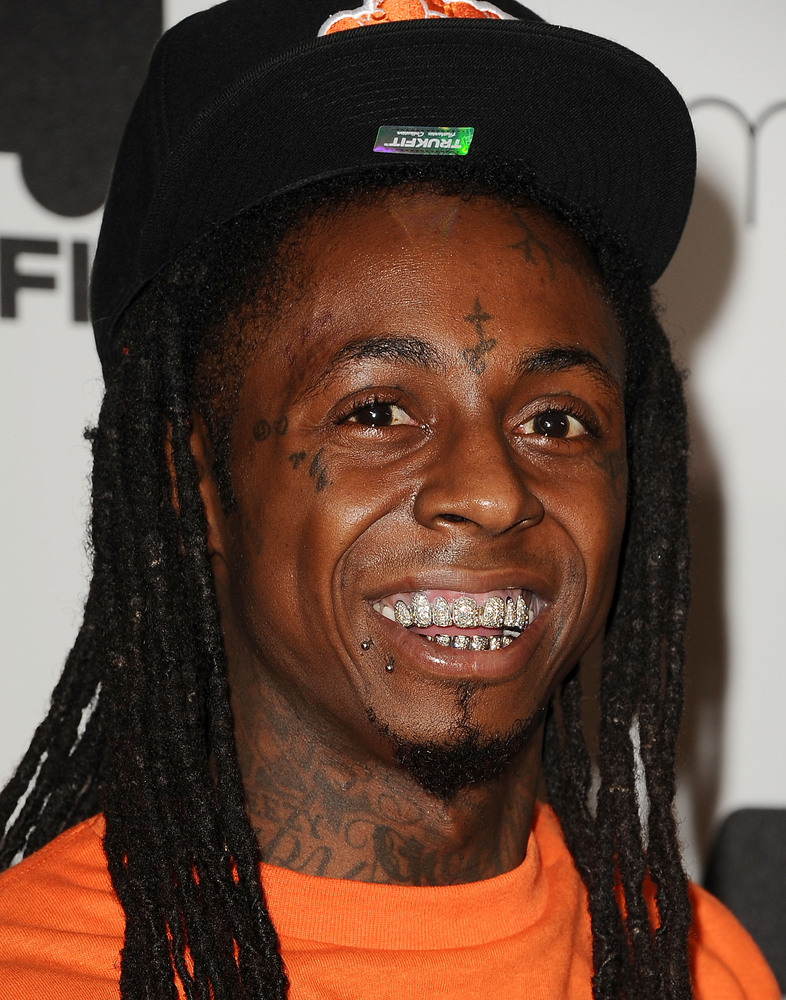 Needless to say, the rapper celebrities are blessed with countless sponsorships and thick bank accounts to fund their love for hip hop jewelries. Lil Wayne who is best known for his dazzling smile, has alleged spent $150,000 on his diamond teeth. We think this is how he views the words that come out from his mouth – precious. Another crazy one we heard of is Birdman who happily splurged $500,000 on his grillz teeth. Madness isn't it? This kind of money to spend on real diamond grillz is not something commoners like you and I can afford on the daily. Neither can we phantom the idea itself! The truth is, many people are actually buying fronts or grillz, which are not made of Real diamonds or gold. That doesn't devalue the style of the individual! Its about going for the most practical option at the present moment. Thankfully, no one has to rob a bank in order to get hold of some fresh grillz teeth!
Look…
Over at Bling Label, we believe everyone should be able to own diamond grillz for cheap at wallet-friendly prices. If you are planning to try out the Diamond Grillz look on a few occasions, it would be unwise to drop 6 digits on the products. Imagine wanting to try out a certain style and having to spend a bomb on it – simply not sustainable! Instead of fine jewelry, we offer premium plated diamond grillz that look and feel like the real grillz! You can either choose from our range of diamond grillz or iced out grillz, both coated with 18k gold or white gold. The plating is thin and usually put over another base metal like copper, alloy or sterling silver. This type of plating is usually known to last for a longer time with proper maintenance and care. Our diamonds are made of AAA quality cubic zirconia lab diamonds, which simulate the feel and look of real diamonds while being indistinguishable from real diamonds. If you don't like the look of bigger noticeable diamonds, you may go for micro pavé design or what they call iced out grillz. Micro pavé refers to the technique of lining up tiny diamonds or colorless stones in rows over a piece of jewelry with precision and high magnification. This makes the diamonds almost unnoticeable but instead, creates a very sparkly surface that looks super sleek and attractive! How the diamonds are lined will also depend on the design of the grillz. Then again, it comes down to personal preference on the type of diamond grillz they are into. We have an interesting selected spread of Diamond Grillz found here for your consideration. We are certain you will find one which catches your fancy. We only select the best-selling designs so check them out! The diamond grillz fangs are definitely one of our hot-sellers on Bling Label.
That's Not All…
Besides being a platform rich in quality hip hop accessories, Bling Label glorifies budding artists, songwriters, rappers and the underdogs. We respect the grind and embrace the hustlers. Our community is growing every day, so come rock with us and join the Bling Label Crew today!
---